Saturday, February 3, 2018, 7:30 p.m. $6 – $15 (978) 544-5557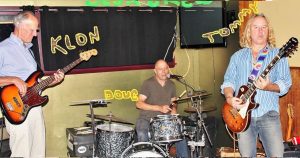 Tommy Filliault band will honor Charles Neville in the Wendell way and shine it up New Orleans style!
To benefit Seeds of Solidarity Education Center a non-profit organization in Orange, MA that awakens the power of youth, schools, and families to Grow Food Everywhere to transform hunger to health, and create resilient lives and communities. http://seedsofsolidarity.org
"Charles believes deeply in the power of music to bring people together and catalyze social change. His work as a performer and educator is firmly rooted in a desire to uplift and inspire others."(from https://celebratingcharles.org/)
Charles Neville has been a beloved and generous regular performer at the Wendell Full Moon Coffeehouse since the mid 1990's. In solidarity with the Northampton benefit Celebrating Charles, the Wendell Full Moon coffeehouse, Seeds of Solidarity and Tommy Filiault band will honor Charles' music in a hill town celebration of his warm and loving spirit, and contributions to his community and the world. To give back to Charles, we will pass the hat for the fund to offset Charles' medical expenses. Donations can also be made through the website celebratingcharles.org
The Wendell Full Moon Coffeehouse is located in Old Town Hall in the center of Wendell, MA., offering a lively night out for music, fun and dance; always in support of a good cause. Come experience the Valley's only Dessert-O-Rama in an affordable family-friendly venue.
Open Mic begins at 7:30. For Open Mic sign-up, directions and further information please visit our website: www.wendellfullmoon.org.