Combustible Dance Party With Rising Stars Lux Deluxe
Saturday, November 12, 2016 7:30 p.m.
$7 – $15 (978) 544-8784
(To benefit The Wendell Full Moon Coffeehouse)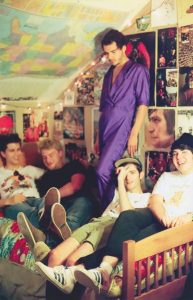 Rising stars Lux Deluxe bring a new zest to classic Rock N Roll! Catch 'em while you can! The Springfield Republican calls Lux Deluxe "a near-perfect sound for just about anyone with ears." Proceeds will help The Wendell Full Moon Coffeehouse continue to offer fun for a good cause. The Wendell Full Moon Coffeehouse is located in Old Town Hall in the center of Wendell, MA., offering a lively night out for music, fun and dance; always in support of a good cause. Come experience the Valley's only Dessert-O-Rama in an affordable family-friendly venue.
Open Mic begins at 7:30. For Open Mic sign-up, directions and further information please visit our website: www.wendellfullmoon.org.