Charles Neville Brings The Swing To Wendell
Saturday, September 13th, 2014, 7:30 p.m.
$7 – $15 (978) 544-5557
(proceeds to benefit the Wendell Full Moon Coffee House)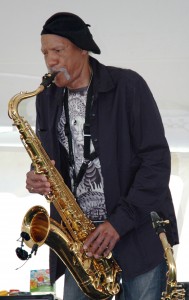 Something funky, something sweet, something sublime, and always something new to hear when Mr. Neville comes to town. Bring a friend up to Wendell for an evening of world class jazz in the heart of small town New England. He'll bring along of a few of the regions finest players, and the Charles Neville Jazz Quartet will move you. We'll dance in a fresh Coffeehouse season in the finest style.
The Wendell Full Moon Coffeehouse is located in Old Town Hall in the center of Wendell, MA., offering a unique opportunity for music, fun and dance; always in support of a good cause. Come experience the Valley's only Dessert-O-Rama in an affordable family-friendly venue.
Open Mic begins at 7:30. For Open Mic sign-up, directions and further information please visit our website: www.wendellfullmoon.org.