Saturday, October 24, 2015 7:30 p.m.
$7 – $15 (978) 544-5557
(to benefit the friends of the Wendell Fire Department)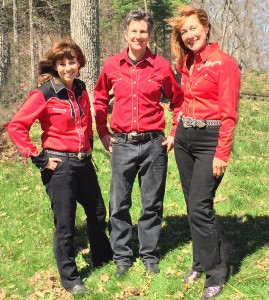 The Wendell Full Moon Coffeehouse presents GiRL HOWDY (aka "Ghoul Howdy") in a pre-Halloween spirit-raisin' honky tonk concert & dance on Saturday October 24. Under the full moon, "Ghoul Howdy" will be honoring the Day of the Dead ("Dias del Muertos"), the Mexican tradition of honoring passed-on loved ones by dressing up as spirits. Everyone is encouraged to "get in the spirit" and don costumes and come out for night of family-friendly, bone-shakin' fun! The Wendell Fire Department will be the night's beneficiary as "Ghoul Howdy" fires up their vintage twang. C'mon out, all you souls!
The Wendell Full Moon Coffeehouse is located in Old Town Hall in the center of Wendell, MA., offering a lively night out for music, fun and dance; always in support of a good cause. Come experience the Valley's only Dessert-O-Rama in an affordable family-friendly venue.
Open Mic begins at 7:30. For Open Mic sign-up, directions and further information please visit our website: www.wendellfullmoon.org.