Saturday, December 13th, 2014, 7:30 p.m.
$7 – $15 (978) 544-5557
(proceeds to benefit Wendell Town Hall)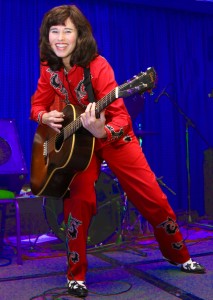 Li'l BeeDee and the Doo-Rites showcase the fusion of big-beat rockabilly and rhythm and blues in a fiery mix that promises to "do ya right"! Backed by a seasoned crew (Jeff Potter, Frankie Blandino, Mark Neveu, and Doug Plavin) Betsy Dawn Williams brings a high end show to our down home Coffeehouse up the hill in Wendell. It's a recipe for a good time. You come too!
The Wendell Full Moon Coffeehouse is located in Old Town Hall in the center of Wendell, MA., offering a lively night out for music, fun and dance; always in support of a good cause. Come experience the Valley's only Dessert-O-Rama in an affordable family-friendly venue.
Open Mic begins at 7:30. For Open Mic sign-up, directions and further information please visit our website: www.wendellfullmoon.org.