Saturday, September 29th, 2012, 7:30 p.m.
$6 – $15 (978) 544-5557
(Partial proceeds to benefit the Wendell Fire Department)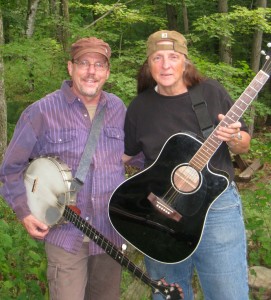 Court Dorsey and Annie Hassett have been playing music together for over thirty years. Their vocal blend is often astonishing on their mix of folk ballads, protest classics, rock and roll, gospel and blues. Founding members of the classic rock band Gangly Heart, Annie and Court have sung as a duo to uplift many of the progressive movements of the last three decades. They never fail to inspire audiences to join them in singing some of America's favorite songs. Court is a founding member of Bright Morning Star. Annie has just completed her second CD, Holidays with Annie, to accompany her original Evening with Annie. Together they lead us in singing from the heart and soul.
The Wendell Full Moon Coffeehouse is located in Old Town Hall in the center of Wendell, MA., offering a unique opportunity for music, fun and dance; always in support of a good cause. Come experience the Valley's only
Dessert-O-Rama in an affordable family-friendly venue.
Open Mic begins at 7:30. For Open Mic sign-up, directions and further information please visit our website: www.wendellfullmoon.org.