Saturday, January 22nd, 2011, 7:30 p.m.
$6 – $15 (978) 544-5557
Partial proceeds to benefit the YOUNG ENTREPRENEURS SOCIETY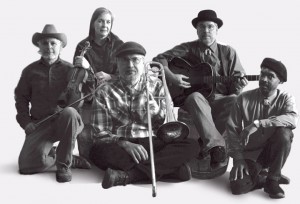 Come dance in the January moonlight with local favorites The Gypsy Wranglers. A lively, bone-warming evening of New Orleans jazz, western swing, country blues, and gypsy dreams. Bring your friends and your dancing shoes and we'll sweep aside the chairs.
The Wendell Full Moon Coffeehouse is located in Old Town Hall in the center of Wendell, MA. and has operated for the benefit of local organizations for a quarter century. WFMC shows offer a unique opportunity for fun in support of a good cause, featuring great music and the Valley's only Dessert-O-Rama in an affordable family-friendly venue.
Open Mic begins at 7:30. For Open Mic sign-up, directions and further information please visit our website: www.wendellfullmoon.org